Nightscape: first album in the Rainbow collection at Archieball
Our record label Archieball is celebrating its 10th year of existence and on that occasion, we're opening up to more artists. In those 10 years of cautious existence – for reasons of financial survival reasons – we've received many requests from musicians of all walks of life and ages who wished to join our adventure.
In keeping with the spirit of sharing of Archieball's main founder; the composer, saxophonist, singer and professor Archie Shepp, we created the Rainbow Collection.
With this collection, we hope to put forth inventive and jubilatory musical works, true to the spirit of Afro American music, commonly known as jazz music.
— Monette Berthomier
The collection will inaugurate its first album with Nightscape, a project by the guitarist Paul Abirached in duo with the pianist Alain Jean-Marie.
These musicians have worked together previously in a quartet while recording Paul Abirached's first album, Dream Steps. This second opus is a rare show of finesse and elegance.
Paul Abirached chose a repertoire mixing compositions, originals (Jim Hall, Paul Motian, Joe Lovano, Wayne Shorter, Billie Holliday) and moments of pure improvisations. Alain Jean-Marie submitted with pleasure to this poetic universe, guided on unfamiliar terrain.
Nightscape was recorded ad hoc, without rehearsals, after a short series of concerts in Paris, Bruxelles and Liège. It is a snapshot of an encounter that we hope to perpetuate.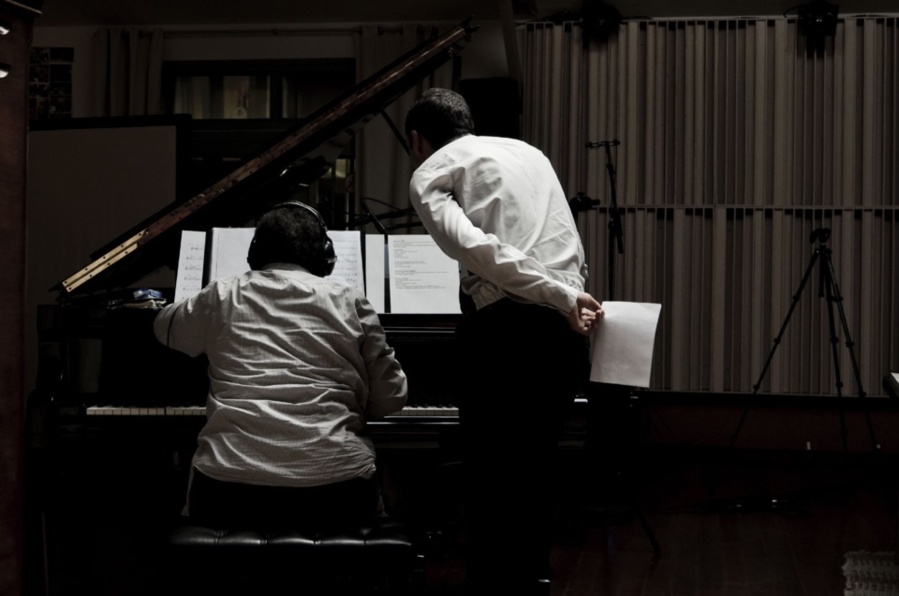 In your own sweet way is the title of a theme written by Dave Brubeck, covered by Miles Davis or Bill Evans, and it could very well apply to this album directed by Paul Abirached, that I was fortunate to participate in.
In his own sweet way, truly, Paul takes us on a voyage to mysterious and strange lands; a meditative course that is alternately melancholic or serene, yet always filled with poetry.
A soft light guides our steps down paths that are often unfamiliar; a reassuring combination of tenderness and firmness which helps us move ahead with confidence through this tranquil yet audacious beauty. Thank you Paul.
— Alain Jean-Marie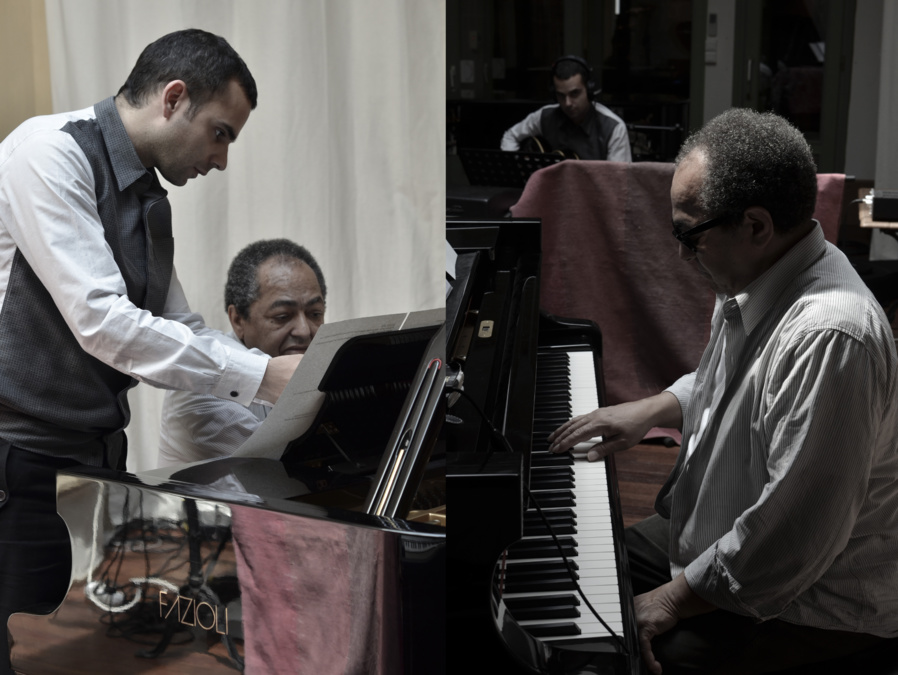 To transcribe Night into the language of music, accent its silences, mysteries and outlined poetic chant is probably the main intent of Nightscape, the central piece that sets the tone for the album.
Two characters immersed in a universe of nocturnal landscapes give in to the flow of their memories and slip softly into a diffuse melancholy. The intimacy of their duo fosters an open dialogue which lets the music, shared by the piano and guitar, tell an otherwise inexpressible story.
Thus, the more somber aspect of the first approach is gradually toned down, and it fades away to finally let dreams and tales settle in, because the musician always designs a story of his own, especially a poet such as Alain Jean-Marie whose sensitivity is in constant awareness, reaching out benevolently to the world.
— Paul Abirached